Cony is my favourite character of all cartoons I have ever seen.
I found so many similar traits of myself in this cute rabbit.
What's more, my boyfriend is even more like the partner of Cony - Brown.
Our story was just like those cute stickers and we are sure to have a happy ending as well. 
My boyfriend is Japanese. He is quiet and silent for most of the time. He doesn't talks as much as I do. We use three kinds of language when we communicate with each other (English for most of the time, Japanese after I learn some new phrases or sentences, Chinese when I teach him our dirty words), or to be accurate, I use three kinds. When we are together, I am always the one that keeps talking. Lucky that my boyfriend is patient enough (maybe) to be the listener.
We are definitely the A Type.
First Date
First Impression
Our first date was in a Ramen restaurant🍜.
He wore a beige sweater, with one of his feet standing against the wall.
Like this → 
And he had a black headphone around his neck 
 ,
which appeared many times in our following dates as well .
"He is so tall", I said to myself, because you can never tell the height from the photo. What surprised me a little bit is that he had long hair.
He tied them up into a little knot.
Like this ↓
And yes, the third one オダギリジョー is exactly the appearance, because he also has beard and moustache.
Suddenly I started to feel nervous when I walked closer to say "Hello, I'm Julie" in front of him. After that one-sentence self introduction I didn't look at him at all because I had already felt my face going blushed (*////▽////*). We both arrived earlier than the opening time of restaurant, so we went to the cafe nearby and waited for another 20 minutes.
Waiting Time
I don't know why I bring two little 🍊 with me so I gave him one.
The way he peeled that orange was another interesting point that i remembered till now.
Because the way I peel the orange is to tear into many small pieces.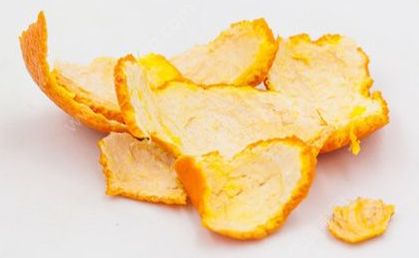 but he keeps the peel a complete piece, which is easier to clean.
"这个可以" (いいですね), I said to myself secrectly. ⭐️
We talked about animes. So happy to meet someone that likes animes and manga as well. More points were added. ⭐️⭐️
I ordered Chashu ramen. 
He paid in cash for our bill so I said "My treat next time".
Then we went to a Starbuck and had a happy but little formal chat. We introduced our hometown to each other. We kept searching online for the expression we wanna use. Google translation helped us a lot, which was definitely the most funny part.
After that I went to class and he went to his meet-up activity. I felt a little bit nervous or worried I couldn't tell. I wondered that whether today was the first and the last date. What if he didn't like this Chinese girl. What if he thought I was too extrovert and too active? What if he thought I talked too much and was noisy? After all it was the first time for me to go out with a foreigner. I kept checking my phone for new message. 
After six hours anxious waiting, I received his message. A photo of ramen in Hataka Maru and "my second ramen today", he said.
Not only excited, but also delighted, I know I fell in love.
Second Date
First Chinese Food
We met in a Chinese restaurant for our second date. I introduced our Chinese noodle to him.
We had many ramen/noodle/soba/udon/pasta till now.
He wore a hat that day. 
Now I know it was because he didn't tie his hair.
"面倒くさい", this might be his words.
First ice-cream
We went to Aqua S to have that sea salt icecream and took this photo, which is the very first photo we took together.
And after this we had many icecream together:
First Nihon Ryori
We had our first sukiyaki nabe on the day I finished my mid-term exam. He visited my campus and main building for the first time. I took a photo for him besides the logo of my university and that was the first time as well. He changed this photo as his new portfolio,ちょっと嬉しかった🤓
First time hand in hand
That day we met at my uni and we had meat box for dinner.
He showed a book he newly bought about how to learn Chinese.
Then as promised, we exchanged iPod.
When I was watching his live performance on that little screen, I held his hand which had already held mine. My heart was beating sooooo fast that I could even hear that loud sound all around the building. I could remember that moment till the end of the world.
My First Cooking 
Our first meal at home was Nabe with miso base.
And then I walked him home
The story of this part will not be disclosed in text.
First movie
I bought tickets using student discount.
We went to the cinema in its last week before it was demolished.
We watched Pet. 
First Trip
We went on our first trip during common week, that was when he also had day-off.
Our destination is called the "Bare Island", the place where "Mission: Impossible 2" is shot.
We went to the beach!
On the bus back home he fell asleep on my shoulder and of course i took photo.
First visit of his room
I helped him to move out so I finally got the chance to have a look of the place he lived.
It rained suddenly along the way and neither of us brought an umbrella. So we decided to use his blanket as raincoat.
びしょびしょ でも楽しかった
First Performance
My boyfriend is a bassist. I was shocked when I heard this.
I was like "OOOOOOOOOOOOOOO,
because he was so quiet and silent.
I always thought that band men as wild and untamed. 
そのギャプ萌えは素敵です!
He can also play guitar, of course. So I asked for a VIP performance. He played several melodies for me. More points were added. ⭐️⭐️⭐️⭐️
What's more, his hands were absolutely gorgeous!!!
More points were added. ⭐️⭐️⭐️⭐️⭐️⭐️⭐️⭐️
I have never seen a male's hands as beautiful as his. That is when I started to take photos of his hands like a hentai.
⬆️綺麗でしょう!セクシーでしょう!
He said this behaviour was "フェチ". I searched the dictionary and found that it was one kind of abnormal sexuality...... マジやばくね🤦‍♀️ 
First SORRY
My boyfriend worked from 6 in the morning to about 9 at night, which is a super heavy job. One day I asked him to wait me in the train station but I arrived late.
He waited me for nearly half an hour, without eating anything. He was tired, hungry and angry of course. I was so sorry that time. I won't keep you waiting any more.
次はすぐ行く、走って行く。
He cooked for me
He is actually good at making Japanese food I think. 
More points were added. ⭐️⭐️⭐️⭐️⭐️⭐️⭐️⭐️⭐️⭐️
First Christmas
We went to casino on Christmas Day. That was the first time I went into a casino.
I lost ten dollars, which is a loooooooot to me.
He won a lot.  
More points were added. ⭐️⭐️⭐️⭐️⭐️⭐️⭐️⭐️⭐️⭐️⭐️⭐️
After we came back home, we played poker for several hours.
I won a lot of rubber bands.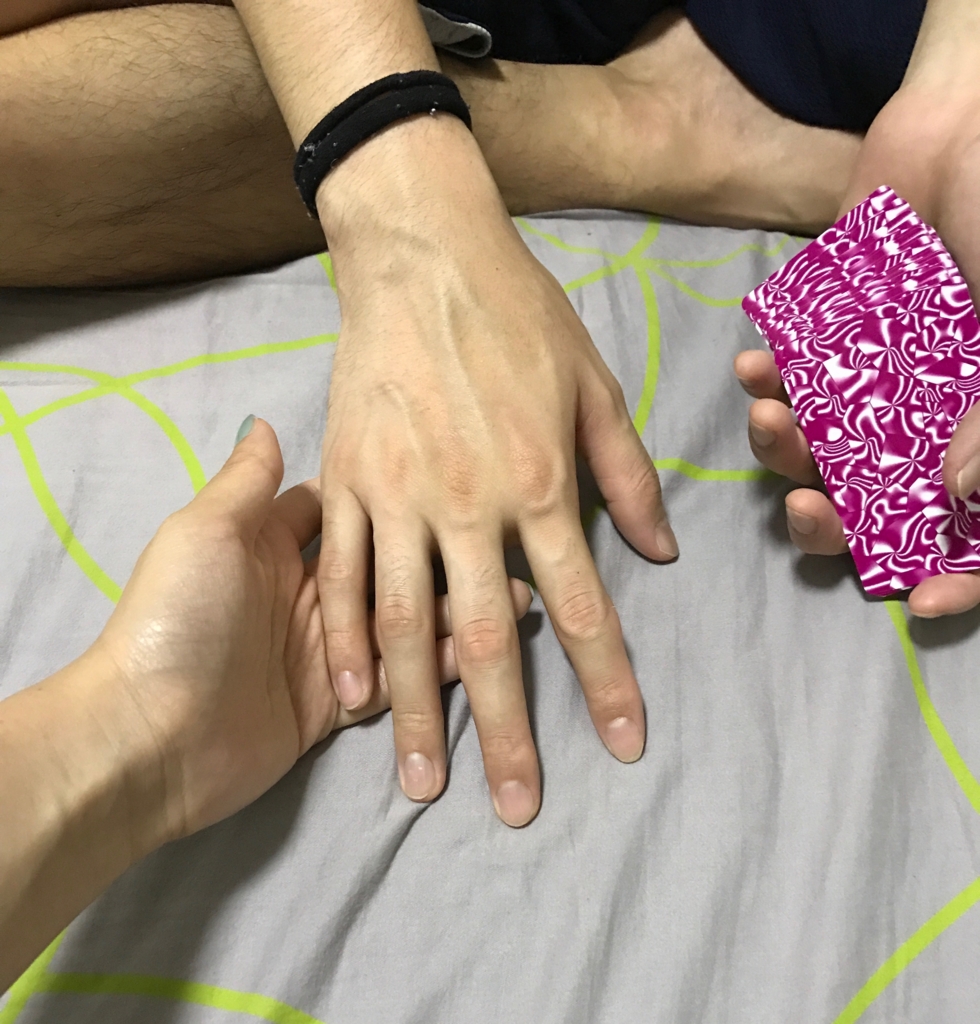 My boyfriend will be the dealer with the most beautiful hands.
First New Year Eve
We went to Luna Park to celebrate the new year eve with millions of people.
We counted down together and watched the firework show on the Harbour Bridge.
"あけましておめでとう! 今年もよろしくね〜"
I said this to my boyfriend for the first time.
First oversea travelling
He went to China with me.
This is the first time I took airplane back home with someone else.
And this person is my boyfriend.
For the first time in 5 years, I am not the lonely passenger any more.
Chengdu - Neko cafe
We both like cats. I brought him to the best neko cafe in Chengdu.
He likes cats, and cats like him as well. I was jealous.
手は綺麗な〜〜〜〜
We went to the ice-snow park in my hometown. He looked like a niku bun because he wore too much.
First Instant Photo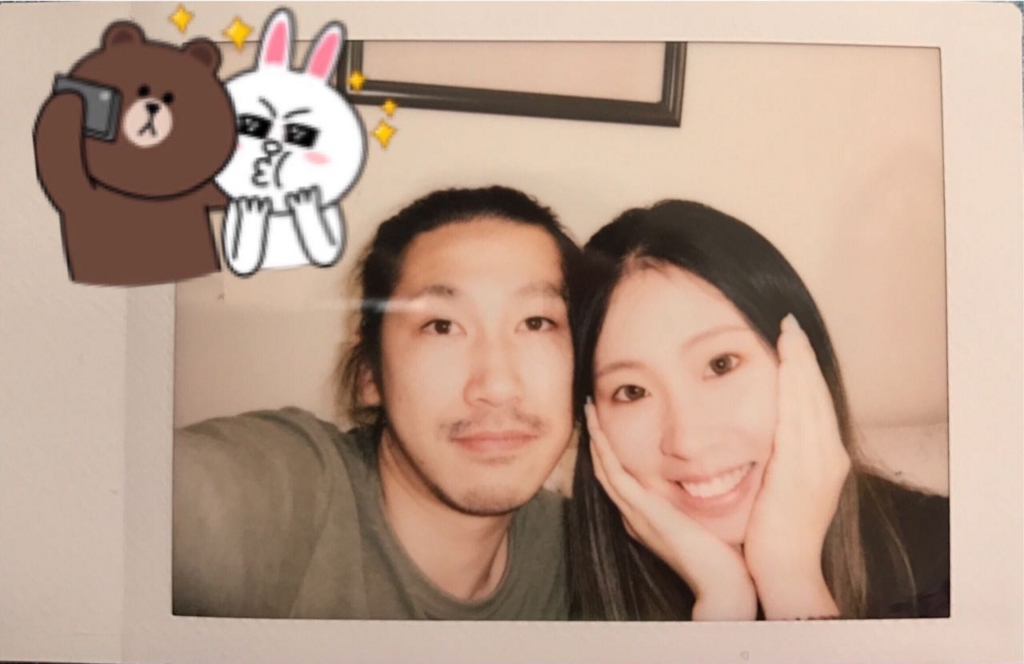 First postcard
First Birthday
I set an alarm on the day before his birthday.
I woke up at about 01:59 a.m. (Sydney time) and called him on LINE to say Happy Birthday.
にちじょう❤️
 Brush teeth together
Massage
Ear massage
I woke up earlier and he was still sleeping deep and sound
And we always don't know what to eat.
So we went to new restaurant recommended by ins.
And we both like to take photos of those beautiful food first before we started. I took a lot sometimes so it was difficult to decide which one is the best.
We went shopping together on weekends, and we save a lot using my student discount.
Wishing List
ペアルック
プロポーズ
けっこん
どうせい
まいにち"おはよう" と "おやすみ"
いっしょにりょうりする
AT LAST
Not everyone can identify exactly which point is that key to the heart.
Maybe just because he introduced you to his friends gently
Maybe just because he put his cap on your head when it rained suddenly
Maybe just because the way he smiles when you make funny mistakes
Maybe just because he always holds your hand tightly wherever you go
Maybe just because he wore a nice sweater on your first date
People fall in love in mysterious ways,
maybe just a touch of a hand.
今日は私の誕生日だよ~ 
何年経っても、何歳になっても、手を繋いでいて~デートに誘って~大切にして~好きだよと言ってね~~ ちゅ〜